GUN CASES THAT COMBAT MOISTURE
STOP RUST BEFORE IT STARTS
MOISTURE CAN GET TRAPPED
Moisture from wet weather, water or humidity can get trapped inside a firearm and begin to corrode the metal. Regular cleaning, lubrication, and storing firearms in a dry environment like a rust prevention gun case will help mitigate the risk of corrosion caused by moisture.
BONE-DRI™ Rust Prevention Gun Cases provide peace of mind.
rust forms quickly
When moisture comes into contact with metal, it can lead to the formation of rust. This corrosion causes damage to metal. Rust forms quickly, is difficult to clean and will impact a firearm's performance and value.
Don't let this happen to your firearm.
INTRODUCING RUST PREVENTION GUN CASES
WHAT MAKES BONE-DRI DIFFERENT?
What gun owners are saying
"I like the idea of it keeping my guns safe and dry. I put my concealed carry pistol in it every night. It indeed dries it out."
A. Broselow
"I purchased the BONE-DRI shotgun/rife bag and I could not be more pleased. The fabric and workmanship are superior to any other bag I own."
Aaron B.
"The BONE-DRI Dual Rifle Case is an incredible bang for your buck. It does a fantastic job of keeping your firearms dry. For those who shoot in any condition or live in a humid climate, I'd seriously consider picking one of these up to protect your firearms from the elements."
"No moisture, no evidence of wear, and a very reasonable price. Thinking of replacing all of my pistol bags as my next purchase from this company!"
Gabby G.
"I purchased the rifle and shotgun bag with the hopes that it would protect my shotgun from the Texas Gulf elements. I couldn't be more pleased! It also dries and protects better than expected."
Mike E.
"WOW. This bag is a beast, solid material, stitching and insulation. Poured water on it just to see for myself. If you want keep your gun protected and keep out of moisture this is the bag for you. Definitely worth the investment in keeping your firearm protected."
Mark
"Using patented Absorbits™ technology developed to restore waterlogged electronics, this pouch ELIMINATES the possibility of rust."
The NRA
"It feels sturdy and reliable. I would definitely recommend this bag and will buy more products from BONE-DRI in the future!"
A. Beynon
"I put my shotgun in the case one evening while it still had a lot of moisture. By morning, the case had pulled all of the moisture out of the inner workings and left the gun completely dry. "
Mike E.
"Definitely a plus for the deep south humidity."
Michael E.
The guns might be still dirty after 4 hours of training, but they are dry.
A. Giamberini - Firearms Instructor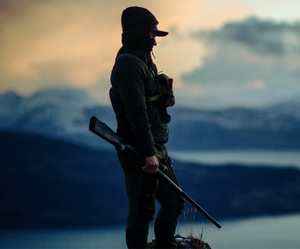 Bad weather won't stop a hunt, but rust certainly will
Every hunter knows that weather conditions won't stop a hunt, but a rusted-out gun certainly will. BONE-DRI Rust Prevention Gun Cases ensure your gun will be ready -- regardless of the weather conditions.
Ready to own America's
only rust prevention gun case?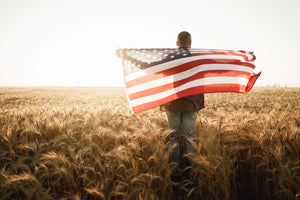 BONE-DRI™ GIVES BACK
A portion of BONE-DRI™ profits are donated to organizations that support conservation, children, and disabled veterans and their families to acquire skills and mental health resources.
LEARN MORE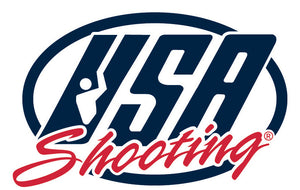 Proud Supporting sponsor
Official Supporting Sponsor of USA Shooting